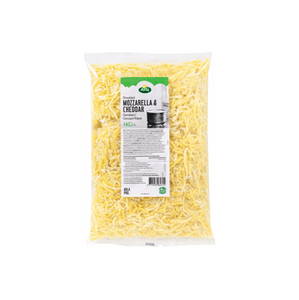 Arla Shredded Mozzarella and Cheddar Cheese
Regular price
$18.80
$0.00
Unit price
per
Tax included.
Product of Denmark
Available sizes: 1kg

Halal Certified

Frozen at -18 degrees celcius

Arla Shredded Mozzarella and Cheddar Cheese is a blend of two popular types of cheese, mozzarella, and cheddar, that are made from cow's milk.



The cheese is made by shredding high-quality mozzarella and cheddar cheeses and then blending them together to create a unique flavor and texture. The mozzarella cheese gives the blend a smooth and creamy texture, while the cheddar cheese adds a sharp and tangy flavor to the mix.

It is a versatile ingredient that can be used in a variety of dishes, including pizza, pasta, sandwiches, and casseroles.
---