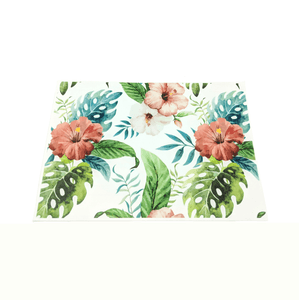 Customised Edible Icing Sheet (A4, Printed)
Regular price
$10.80
$0.00
Unit price
per
Tax included.
Product of Israel
Printed; A4-sized (1pc), Printable Area: 20cm x 28cm
Kosher Certified 
Upon placing your order, kindly send the individual artwork for customization via email in Powerpoint or PDF format



Edible icing sheet, also known as a frosting sheet or sugar sheet, is a thin, flexible piece of icing that can be printed with edible ink and used to decorate cakes, cupcakes, cookies, and other desserts.

These sheets are typically made from a blend of sugar and cornstarch that is rolled out into a thin, flexible layer. They can be printed with images or designs using specialized printers that use edible ink made from food-grade coloring.

Edible icing sheets are popular among cake decorators because they allow for highly detailed, custom designs to be added to cakes and other desserts with ease. They are also easy to use - simply peel off the backing and apply to a frosted cake or other dessert.



---