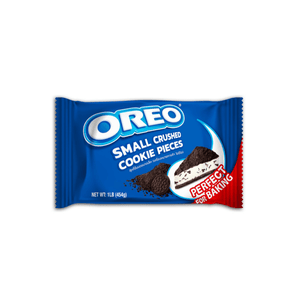 Oreo Crumbs
Regular price
$4.60
$0.00
Unit price
per
Tax included.
Product of China
Oreo - small crushed cookie pieces

Available sizes: 454g

Halal Certified



Oreo crumbs are often used as a topping or ingredient in desserts and baked goods, such as cheesecake crusts, ice cream toppings, and frosting for cakes and cupcakes. They can also be used as a flavorful addition to milkshakes, smoothies, and other blended beverages.

Oreo crumbs are known for their rich, chocolaty flavor and crunchy texture, which can add a delicious and satisfying crunch to a wide variety of dishes. 

Oreo crumbs can be used in many creative ways in the kitchen, making them a versatile and popular ingredient for bakers and cooks alike.
---