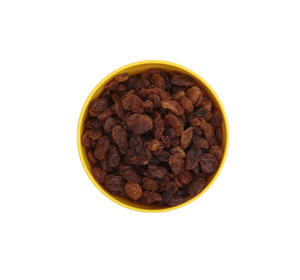 Dried Sultanas
Regular price
$6.50
$0.00
Unit price
per
Tax included.
Product of Turkey
Dried sultanas are a type of dried grape, specifically dried Thompson Seedless grapes. These grapes are small and seedless and are known for their sweet and slightly tangy flavor.
Sultanas are often used in a variety of culinary applications, including baking, cooking, and snacking. They are commonly found in baked goods like fruitcakes, cookies, and bread, and they are also used in salads, trail mixes, and as a topping for cereals.
Dried sultanas are not only tasty but also contain vitamins, minerals, and antioxidants, making them a relatively healthy choice for snacking.
---