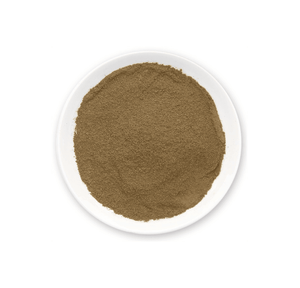 Oolong Tea Powder
Regular price
$25.00
$0.00
Unit price
per
Tax included.
Product of Korea
Available sizes: 150g & 1kg
Halal Certified 
Brand: TOLS



Made by grinding high-quality oolong tea leaves into a fine powder, similar to matcha powder. This makes it easy to incorporate the health benefits and unique flavor of oolong tea into a variety of recipes, such as smoothies, baked goods, and desserts.

Oolong tea powder is rich in antioxidants and polyphenols, which have been linked to numerous health benefits, including improved heart health, lower risk of certain types of cancer, and improved brain function. It also contains caffeine, which can provide a natural energy boost.

It can be enjoyed on its own as a tea, or used as an ingredient in a variety of culinary applications.



---