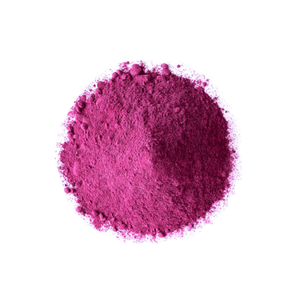 Pure Purple Sweet Potato Powder
Regular price
$12.50
$0.00
Unit price
per
Tax included.
Product of China
Available sizes: 150g & 1kg

Halal Certified
Brand TOLS



Purple sweet potato powder is a type of fine powder made from dehydrated purple sweet potatoes. Purple sweet potatoes are a root vegetable that is rich in nutrients and antioxidants, and is known for its vibrant purple color. The powder can be used as a natural food coloring or to add flavor and nutrition to a variety of recipes.

Purple sweet potato powder is a popular ingredient in Asian cuisine, particularly in Japan, where it is used to make desserts, snacks, and other dishes. It can be used to add color and flavor to baked goods, smoothies, yogurt, and other foods.

Purple sweet potatoes are a good source of vitamins, minerals, and fiber. They are particularly high in vitamin A, which is important for vision and immune function, and in anthocyanins, which are a type of antioxidant that may help protect against cancer, heart disease, and other chronic conditions.

The powder should be stored in a cool, dry place, away from direct sunlight, to preserve its color and flavor.



---